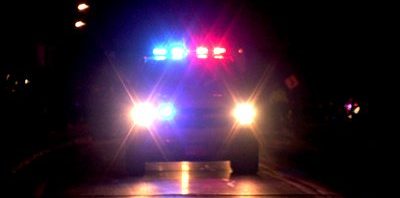 By: Sam T. Jensen – samj@977thebolt.com
Humboldt, IA – A Humboldt man is experiencing possible minor injuries after a car overturns on a gravel road in Humboldt.
According to a police report from the Humboldt County Sheriff's Office, Tyler Pflibsen, 18, of Humboldt, was traveling east on 270th Street in Humboldt when he lost traction, swerved his vehicle, and ran off the road. His 2005 Ford Taurus then rolled over into a ditch, causing possible injuries to his passenger, 18-year-old Chase Woolery of Humboldt.
Pflibsen says he was traveling "too fast on the gravel road" and therefore lost control. The car rolled two times and came to rest on its wheels facing south. Plifbsen did not report any injuries and was cited with failure to maintain control and speed of his vehicle.
Woolery was transported to the Humboldt County Memorial Hospital by the Renwick Ambulance Service.