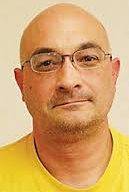 By: Donovan W. Mann – donovanm@977thebolt.com
Humboldt, IA – The City of Humboldt working with GDL Property Management LTD for animal control and nuisance snow and ice removal.
During the most recent meeting of the Humboldt City Council they were present bids for these city services. GDL Property Management is operated by Joel Goodell who currently serves on city council.
The city had attempted four times to get someone for the animal control services. City Administrator Travis Goedken says this final attempt was a very watered down version of the request for proposal. GDL will be available Monday through Friday from 7 am to 5 pm to pick up loose animals within the city limits.
This was the city's second attempt at getting a bid for the nuisance snow and ice removal. City residents have 24 hours after a snow fall stops to clean off their sidewalks surrounding their properties before the city issues a warning. Businesses are given 12 hours. If GDL has to go remove the snow/ice the property owner will be billed for the services.
Goedken says that multiple individuals were contacted by the city about interest in providing the animal control service or snow/ice removal. GDL Property Management was the only bid received for both services.
Council approved both bids from GDL Property Management as presented to them. Councilmember Joel Goodell abstained from the vote.