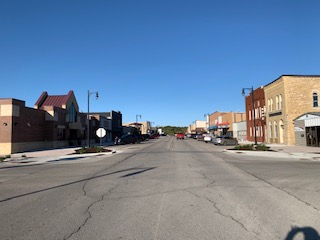 By: Donovan W. Mann – donovanm@977thebolt.com
Humboldt, IA – The Humboldt City Council award three more Central Business District Matching Grant Awards.
During the most recent meeting of the council they were present with three resolutions to approve local businesses for these grants to help improve the façade of their building. All three included the awning specific program that's deadline for submission expired at the end of the previous calendar year.
The American Legion Building was awarded $2,400 to help fund their new awning. V & S Variety was awarded $2,033 to help pay for their new awning. Chang's Chinese Kitchen was approved for the awning specific grant of $1,518 as well as a building façade project for a grant of $1,777.
The supervisors approved all three resolutions as presented to them.