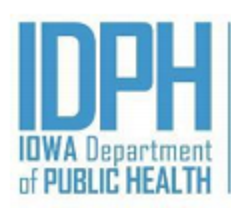 By: Donovan W. Mann – donovanm@977thebolt.com
Des Moines, IA – The Iowa Department of Public Health is now sharing COVID-19 vaccine administration data.
Announced via a release from the IDPH the information will be featured on the state's COVID-19 report website, coronavirus.iowa.gov. The reports will initially be static visualizations with high-level information on vaccine administration totals. This will be both across the whole state as broken down by county.
IDPH Interim Director Kelly Garcia says that Iowans can expect to see additional data points that will clearly illustrate the progress the state is making in vaccinating the population. They are working to bring a "more robust and dynamic dashboard" of the vaccine process online in the coming weeks.
The state is following the CDC guidelines on vaccine distribution. The current phase is being called "Phase 1A." In this phase health care personnel along with residents and staff in long-term care facilities receive their doses of the vaccine. They will continue to keep the public updated on when more vaccines become available and when the next phases will begin.
The IDPH plans to post their COVID-19 vaccine update three times a week on Monday, Wednesday and Fridays. They encourage Iowans to continue practicing social distancing and use of masks and face coverings until the vaccine becomes more readily available.