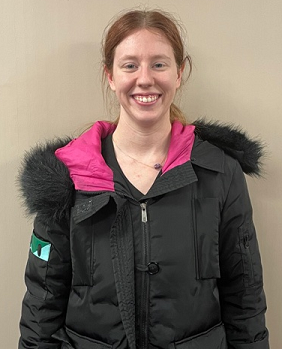 Featured photo is of new Humboldt Police Officer Amber Williams
By: Donovan W. Mann – donovanm@977thebolt.com
Humboldt, IA – The City of Humboldt is welcoming in three new city employees.
On Monday, Jan. 18, the Humboldt City Council approved the hiring of the new employees. Two of these employees have already begun working while the other will start at the beginning of February.
Sully Anderson was hired as a parks department assistant. Anderson is a native of Dakota City who graduated from Humboldt High School in 2016. His official start date was Jan. 11.
Amber Williams was hired as the Humboldt Police Departments newest police officer. She comes in already certified with experience working as an animal control officer, dispatcher and most recently a Sheriff's Deputy in Polk County. She began working for the Humboldt Department on Jan. 12.
The last hiring was Alexis Lathrop as the city's new administrative assistant. Lathrop grew up in Humboldt and graduated from Humboldt High School in 2012. She has eight years of administrative experience. She was extend an offer on Friday, Jan. 15 and will begin the first of February.
All three hires were approved by council unanimously.