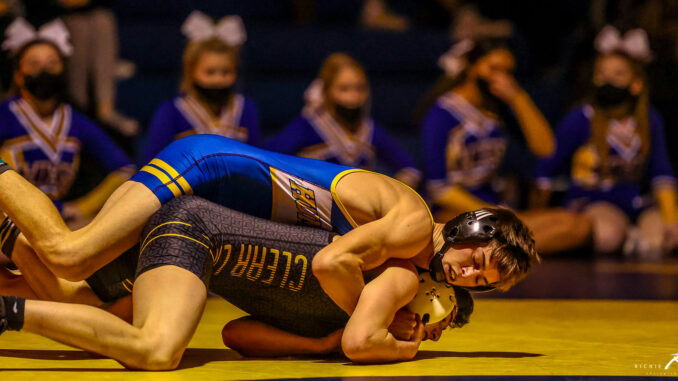 By: Donovan W. Mann – donovanm@977thebolt.com
Humboldt, IA – Humboldt High School wrestling dominates in a North Central Conference Dual.
On Thursday, Jan. 7, the Humboldt Wildcats wrestling squad hosted the Clear Lake Lions for an NCC dual. As a team Humboldt dominated for the win by a score of 72-6.
Eight of Humboldt's 13 wins came by fall. Humboldt got the benefit of three forfeits from their opponents and won two matches by decision. Clear Lakes only win came by fall.
With the win Humboldt wrestling is now 2-2 in the North Central Conference. Humboldt next competition is a Saturday Tournament at Atlantic.
Featured photo courtesy of Rick Thompson.