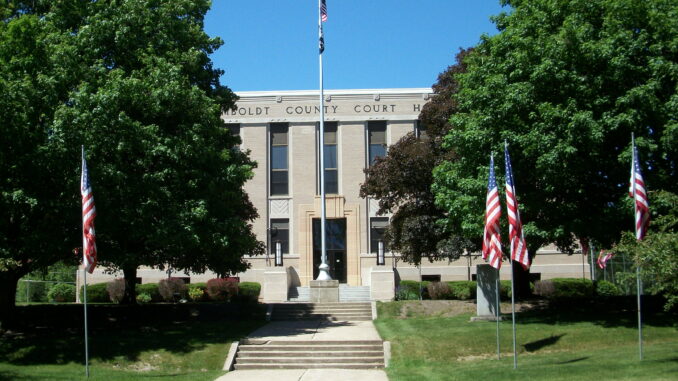 By: Donovan W. Mann – donovanm@977thebolt.com
Dakota City, IA – The Humboldt County Board of Supervisors looking to a future project by approving land surveyor services.
On Monday, Jan. 18, the board met with County Engineer Ben Loots to discuss a quote from Jacobson Westergard for land surveyor service to create right of way plats. These plats are associated with a grading project that the county has coming up in two years.
The stretch of roadway is for right of way on Gotch Park Road. The stretch goes south from 260th Street to 270th Street. Then it goes west on 270th St. to Highway 169.
The quote was for an amount not to exceed $7,576. It was approved by the supervisors as presented.