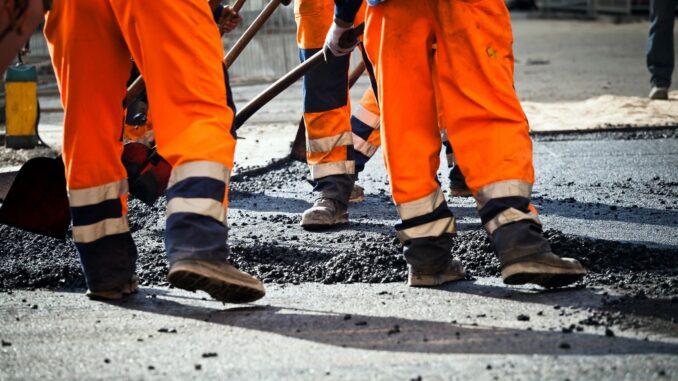 By: Donovan W. Mann – donovanm@977thebolt.com
Humboldt, IA – The City of Humboldt is having lengthy water main work done near Highway 169 this year.
During the most recent Humboldt City Council meeting they held a public hearing to discuss the plans and then approved the contract for this project. Presenting the details to council was Civil Engineer Group Leader Nick Frederiksen and Graduate Engineer Joey Whitehouse with ISG.
The main purpose of the project is to address multiple breaks in the areas water main that keep occurring over the past couple of years. The city will also be taking this time to make improvements to other spots in the area.
The project will start on 3rd Avenue North near the city's park shop. The work will head east where it will cross Highway 169. The crew will then go north along the highway and cross 4th Ave. N.
At this point there will be some storm sewer improvements to address the "ponding" that occurs at this corner. The improvements will also allow for the abandonment of the storm sewer that runs through the private property of Northland Auto if the city chooses to do so.
Other pieces of the project including the upsizing of the main on 4th Ave. N. from a six inch pipe to eight inches. This will improve the water feed in the area. To finish the water main will cross back under Hwy 169 to the west and continue north to 6th Ave.
During the two times Hwy 169 gets crossed traffic will be reduced to one lane both ways. All pipes being put in will be eight inch PVC. All road crossing will be open cut due to the uncertainty of how much rock will be encountered.
Two bids were received by the city. The contract was awarded to Brian Nettleton Excavating, Incorporated. The bid price of $807,254.70 comes in at approximately 23.9 percent lower than the estimate by ISG. Frederiksen says he's talked with Nettleton and feels confident in the contractor's price. The city has bonded $1.1 million dollars for this project.
During this meeting Council approved the plans, specifications, form of contract and estimated cost and accepted the bid and authorized Mayor Dan Scholl to sign the contract.