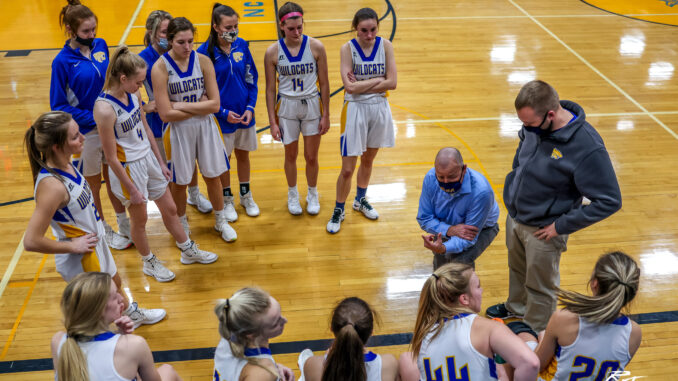 By: Donovan W. Mann – [email protected]
Orange City, IA – Humboldt High School girls' basketball falls to Unity Christian in the Class 3A Region 2 semi-finals.
On Wednesday, February 17, the Humboldt Wildcats traveled to Orange City to face the third ranked team in Class 3A, Unity Christian. It was a win for the Unity Christian Knights 94-63.
Unity Christian jumped out of the gates fast as they got their star players Gracie (eleven points) and Janie (eight points) Schoonhoven plenty of early touches. They took a 35-16 lead after one quarter of play.
Humboldt played the second quarter much tighter as they managed to force multiple turnovers and got Jori Hajek and Kendal Clark seven points each. The Wildcats still trailed at the half 50-30.
Unity Christian didn't let up in the third quarter as they built their lead to over 30. After the third period Unity Christian led 75-44.
The two teams both scored 19 points in the fourth quarter. Unity Christian began pulling their starters and regular rotation players about half way through the period with Humboldt doing the same with two minutes to go. 94-63 final score.
A final stat report from Humboldt High School girls' basketball against Unity Christian in the Class 3A Region 2 semi-finals can be found on Varsity Bound.
Kendal Clark was named Player of the Game by KHBT as part of the broadcast coverage.
With the loss Humboldt's season will come to an end. They finish with an 18-5 record, including 11-3 in the North Central Conference.
Featured photo courtesy of Rick Thompson.