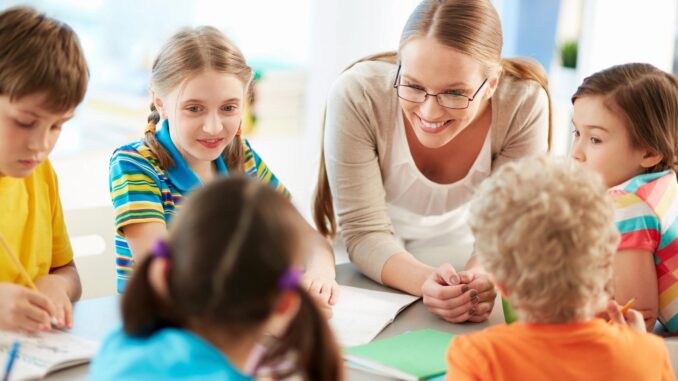 By: Donovan W. Mann – donovanm@977thebolt.com
Dakota City, IA – Mease Elementary is going to be holding their annual roundups for their incoming preschool and kindergarten students.
As parents plan to send their children off to school for the first time they may be unsure of what goes into their student's day. The Preschool and Kindergarten Round Up at Mease Elementary School is designed to help show parents and their incoming students what a normal school day will look like.
School Principal Lora Kester says that the Preschool Round Up is scheduled for Monday, March 1st. Parents will attend and get a meeting with one of the teachers to learn more about what preschool looks like. Their students will get the opportunity to rotate through some stations modeling typical school day activities in a small group.
Masks are required and only parents and students are allowed to attend the Preschool Round Up. The school is going to use time slots to limit group sizes and allow for social distancing.
Kester says that Friday, March 12 will be the day for the Kindergarten Round Up. Parents do not attend this event, they will drop their children off and pick them up like a normal school day.
The morning session is reserved for current Mease Preschoolers who will be moving up to the kindergarten level for the morning. From 12:30 to 3 pm any potential new students would attend.
There is a huge value to these round ups for all stakeholders. For the school it allows them to get a better understanding of how many students they have incoming. This way they can plan ahead for class size. Teachers and staff can also learn about their incoming students so they can figure class structure.
The round ups can help put parents' minds at ease as they can learn what school will be like for their young ones. The same can be said for the students. Both parties will get to meet teachers, see the school and experience new things so school doesn't seem so frightening to them in the fall.
When attending the round ups parents should make sure they bring a copy of their student's birth certificate and current immunization records. Kester says that if weather deems it necessary the Preschool Round Up snow day is March 2nd and for kindergarten it is March 15th.
Parents with questions or who need to sign up for a time slot for the Preschool Round Up can contact Mease Elementary at (515)332-2578.