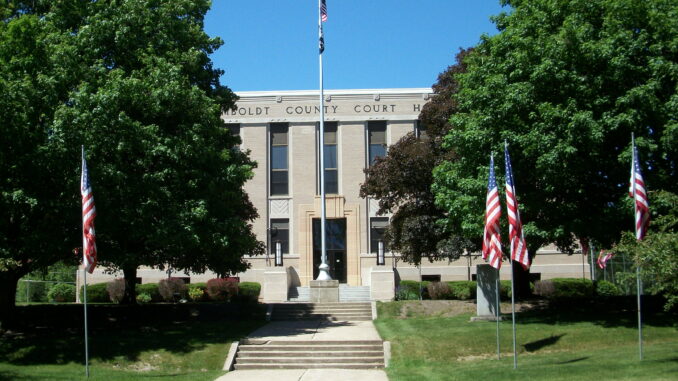 By: Donovan W. Mann – donovanm@977thebolt.com
Dakota City, IA – Humboldt County is purchasing a new wheel loader for the Secondary Roads Department.
During the most recent meeting of the county's Board of Supervisors, Engineer Ben Loots presented them quotes for the new piece of equipment. Loots says they received two quotes.
The low quote came from Murphy Tractor in Fort Dodge for $204,000 plus an additional $4,500 for the extended warranty. Loots says that the extended warranty, which will increase the length of warranty from one to six years, is not necessary but he would prefer they have it. The purchase also includes a grapple bucket.
The supervisors approved the purchase of the wheel loader with the extended warranty unanimously.