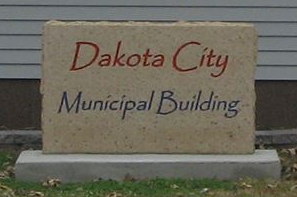 By: Donovan W. Mann – donovanm@977thebolt.com
Dakota City, IA – Dakota City is finishing up their budget process for fiscal year 2021-2022.
During the most recent meeting of the City Council for Dakota City they held a public hearing to discuss the budget for next fiscal year. This public hearing was required by state legislation before the city could approve their budget.
The total levy for the property tax in Dakota City stayed relatively the same for next fiscal year. The current fiscal year rate is a 10.539 per thousand of assessable tax valuation and next year it will be at 10.501. The levy as a whole is made up of five parts including city, county, local school district, college and hospital.
There are no major projects on the budget next year for Dakota City. Clerk Angelique Berry says she has budgeted for the water treatment facility project to carry over from this year to next. She also says the city has put aside $55,000 for streets and $30,000 for equipment like city trucks or lawnmowers.
Following the public hearing council approved a resolution adopting the annual budget for the fiscal year ending June 30, 2022.