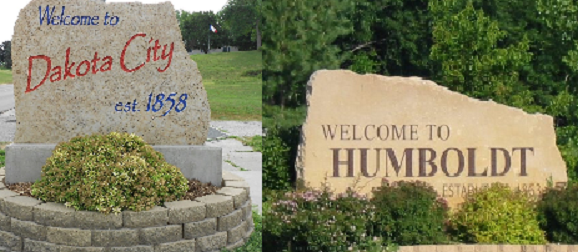 By: Donovan W. Mann – donovanm@977thebolt.com
Humboldt, IA – Humboldt and Dakota City will be doing their large junk pickup day in mid-April.
During both the recent City Council meetings for both Humboldt and Dakota City they announced the day will be Monday, April 19th. On this day citizens in both cities can leave their old appliances, furniture and similar large items they wish to dispose of on the curb in front of their homes.
Like in years past all items must be out on the curb by 6 am the morning of. If the pickup crew comes by and there is nothing to take they will not return. The opportunity will have been missed.
Some materials will not be accepted. This includes construction material like dry wall and insulation. The city will not pick up liquids, hazardous materials, tires or batteries. There is a limit of one truckload per household as well.
For appliance and other electronics such as TVs and computer monitors, a special sticker will be needed for pickup. The sticker can be purchased for $10 at Dakota City or Humboldt City Hall (whichever is the proper city of residence). These items will be picked-up separately because they are taken to a different location.
More information about junk pickup day in Humboldt and Dakota City can be obtained by contacting either city hall.