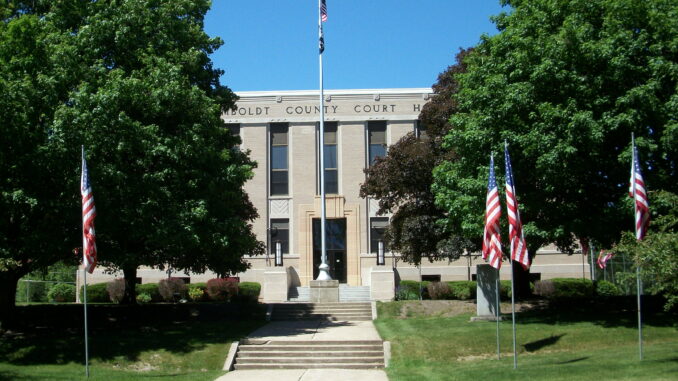 By: Donovan W. Mann – donovanm@977thebolt.com
Dakota City, IA – A new tax district now exists in Pioneer following the dissolving of the city limits.
On Monday, March 8, during the Humboldt Board of Supervisors meeting they heard from Auditor Trish Erickson on this situation. In a quick update she says a new district has been created.
The funds coming in from this district will be used primarily to help maintain the areas water well. There are also a couple of street lights that the county's secondary roads department will maintain.
Pioneer is located in the southern part of Humboldt County with a population of 22 based on 2019 data.
The supervisors thanked Erickson for the update and no action was required on this agenda item.