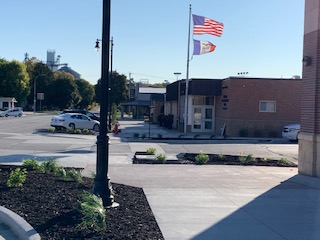 By: Donovan W. Mann – donovanm@977thebolt.com
Dakota City, IA – A new face is going to be serving as a part-time jailer in Humboldt County.
On Monday, March 29th, the Humboldt County Board of Supervisors were presented with two action items regarding the jailing staff. The first was to accept a resignation and the second to approve the replacement.
Erica Dunlavey is resigning as a part-time jailer in Humboldt County. Chief Deputy Corey Lampe was present for the meeting and says Dunlavey is resigning for personal reasons. She will still be available on an "as needed" basis.
Joanna Purk will be filling the position left by Dunlavey. At this time Purk does not have a start date because she is tying some loose ends at her previous job.  Her starting rate will be for $15.14 an hour.
Both agenda items were approved unanimously by the board.