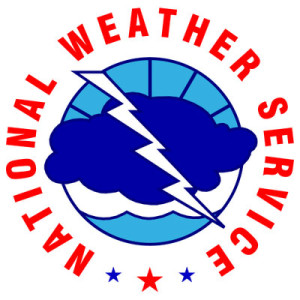 By: Donovan W. Mann – [email protected]
Des Moines, IA – Awareness, seeking shelter and being prepared are key to survival when severe weather strikes.
It is Severe Weather Awareness Week in the state of Iowa. It is a week designated by the state to get the public thinking about the importance of being prepared as the severe weather season begins.
Meteorologist with the Des Moines Nation Weather Service Andrew Ansorge says that the first step to preparedness is awareness. "Being aware of the weather conditions around you is important year round." This becomes more true once the warmer weather setting in.
Ansorge says that from the start of spring to the end of fall the threat of severe weather is much larger. This is when thunderstorm threats are largest and people are outside enjoying the nice weather. "Lightning can be damaging if not deadly and so anytime you hear thunder you need to think about 'if thunder roars, go indoors.'"
If a severe thunderstorm or other hazardous weather conditions are anticipated, it is important to seek appropriate shelter. "Obviously with a severe thunderstorm being inside a home and away from windows" Ansorge says. A severe thunderstorm does pose a threat to have strong winds or hail that can break windows.
The meteorologist says in the case of a tornado people need to get to the lowest floor in their home or business. A basement is always "the best place to be" but if that is not an option, the first floor with an interior room will do. Covering up with pillows or something to protect from falling debris can also make a difference.
Having a plan in place as a family can make a huge difference when severe weather strikes. "That's what we're thinking about is family preparedness" Ansorge says. Thursday, March 25th, is the day set aside in the state of Iowa for this topic as well.
Severe weather can strike at any time and families might now be together but having a plan of communication is crucial. "Developing a plan with your family is key and that's what this week is meant to be for" the meteorologist says. The Des Moines National Weather Service also encourages practicing seeking shelter at home as a family.
As the season turns to spring, the threat of severe weather grows but being prepared can make all the difference when protecting oneself and loved ones.