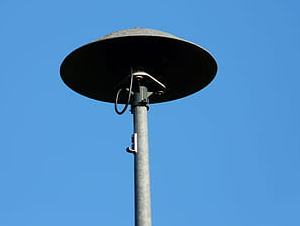 By: Donovan W. Mann – [email protected]
Humboldt County, IA – The Humboldt County Law Enforcement Center and Emergency Management will be participating in a statewide tornado drill.
On Wednesday, March 24th, Humboldt County will join the rest of the state in participating in this drill as part of severe weather awareness week. At 11 am the storm sirens throughout the county will be set off and will run for four continuous minutes.
Every year in the United States, hundreds of people are killed and thousands are injured because of the weather. While there is nothing we can  do to stop dangerous weather, there are things that can be done to stay safe when weather turns nasty.
Being aware and having a proper plan in place are key to surviving harsh weather events.