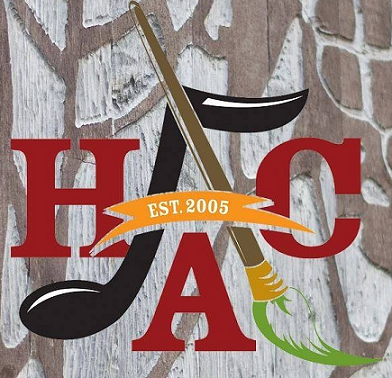 By: Donovan W. Mann – donovanm@977thebolt.com
Humboldt, IA – The Humboldt Area Arts Council will not be holding their annual festival as they look to ease back into holding in-person events.
For the second straight year, the HAAC will not be able to host the Humboldt Arts Festival they traditionally hold in the early summer months. Board Member Jennifer Berte says the decision did not come easy but they felt they did not have proper time to put it together.
She says when they begin planning for the festival that occurs in June, they begin reaching out to artisans and participants in December and January. At the time, they decided to hold-off on making plans because there was still a lot of uncertainty surrounding COVID-19.
"We felt like it was a lot of work for something that potentially may not be able to happen" Berte says. The board ultimately made the decision to cancel the festival.
The board does hope that this will be the last year they have to cancel their full-scale festival. Berte says the HAAC board intends to bring it back in 2022 "in its full form" and "hopefully better than ever."
The arts council does still hope to put something on this year. Berte says right now they are focusing on putting together a fun event for children. She says it would be a fun "kid's art in the park kind of day" that would be scaled back significantly. There is no date set for this event.
The HAAC has done many online activities throughout the pandemic but Berte says doing it in-person has significant value. "It offers a completely different experience when you can come together with a group of people and learn or share your artistic skills" she says.
The HAAC also believes it is "critical" to continue to focus on the youth in the community. They want to "cultivate their artistic passions" because there are many out there who have those tendencies. "We need to continue to be a voice for those people" Berte says.
The Humboldt Area Arts Council is a non-profit organization that relies on donation and fundraisers. Berte says last year they did not ask for donations but this year they will return to sending out membership cards. She says they appreciate any help the community is willing to give them.
While the Humboldt Arts Festival will not be occurring this year, the Arts Council still plans to continue their efforts to provide the arts to Humboldt and surrounding communities.