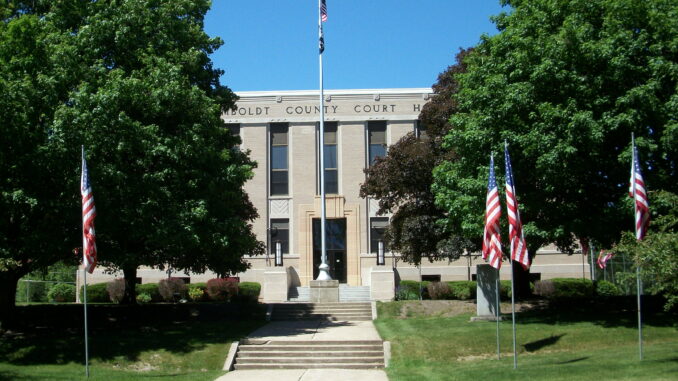 By: Donovan W. Mann – donovanm@977thebolt.com
Dakota City, IA – The Humboldt County Board of Supervisors are looking to approve the County's Iowa Department of Transportation budget and five year plan.
During the meeting of the board on Monday, March 15, County Engineer Ben Loots was in attendance to present this item. The I-DOT budget for the County's Secondary Roads department will be the same as the department's county budget.
Loots says the five year plan has a lot of items on the fifth year. He says that a project has to be on the five year plan if they want to have it done but can be removed at any time. The county wouldn't have the funds to do them all but there is always the opportunity for grant funding.
The board of supervisors set the public hearing for the five year plan and I-DOT for Monday, March 29.