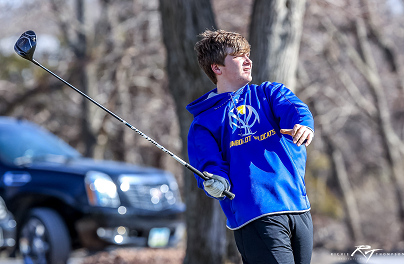 By: Donovan W. Mann – donovanm@977thebolt.com
Humboldt, IA – The Humboldt High School boys' golf team wins a close dual at home against Pocahontas on Friday, April 9.
In a dual against Pocahontas Area High School the Humboldt Wildcats shot 32 over par as a team. Pocahontas finished shot 34 over. The top golfer was Humboldt's Gabe Gidel who was three over. The course par was 36.
Here is how the rest of the Humboldt golfers finished:
Jayden Gargano was seven over.
Jake Lenning was eleven over.
Carson Sleiter was eleven over.
Ty Gargano was 12 over.
Corey Dettmann was 16 over.
The next meet for Humboldt boys' golf will be on Monday, April 19. The meet will be hosted by Manson NW Webster at the Manson Golf and Country Club and is scheduled to start at 4 pm.