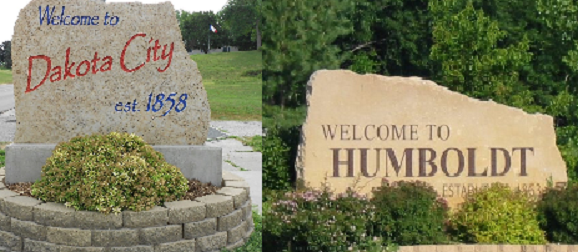 By: Donovan W. Mann – donovanm@977thebolt.com
Humboldt, IA – Junk pick-up day in Humboldt and Dakota City is Monday, April 19.
As previously reported the two cities will be going around to pick-up large items left on the curb in front of residences. Like in the years past items should be out on the curb by 6 am the morning of to assure it gets pick-up. There will be no second pass through by the crews.
The city workers will not be picking up construction materials like dry wall and insulation. Liquid, hazardous materials, tires and batteries are also prohibited from pickup.
For appliances like TVs and computer monitors a special sticker is required for pick-up. The stickers can be purchased for $10 at either Dakota City or Humboldt's City Hall. The items will be picked up a separately.
More information about the Humboldt and Dakota City junk pickup days can be obtained by contacting either city hall.
Humboldt – (515)332-3435
Dakota City – (515) 332-3083