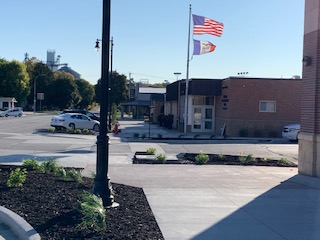 By: Donovan W. Mann – donovanm@977thebolt.com
Humboldt, IA – The Humboldt Fire Department is looking to connect a paging app to the Humboldt County Dispatch Center.
On Monday, April 5, during the monthly meeting of the Public Safety Commission they heard from Humboldt Fireman Rick Stein about the "I am Responding" phone app. He requested that the local fire department be able to connect the app with CAD system in the dispatch center.
The Humboldt Fire Department has been using the app as another means to communicate when there is a call for service. It provides a notification to users phones when and where they are needed. It allows them to click a button to say if they can or can't respond. It also has a mapping feature but they can not utilize it unless they tie into dispatch.
County Sheriff Dean Kruger and Humboldt Police Chief Joel Sanders both wanted to know if this created an extra step for the dispatchers. Stein says he's been told by representative of the app that it will not. When the dispatcher sends out the traditional page it will send out the notification through the app as well.
The board asked Stein to have an I Am Responding representative contact Sheriff Kruger so he can get more information.