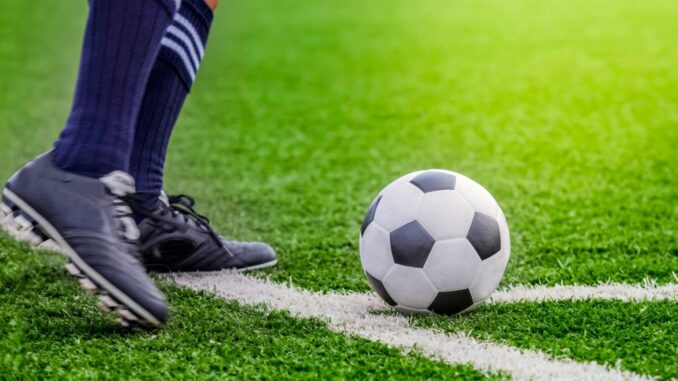 By: Donovan W. Mann – donovanm@977thebolt.com
Blemond, IA – Humboldt High School girls' soccer starts the new season off with an impressive win on the road.
On Monday, April 5, the Wildcats traveled to face Belmond-Klemme High School to open the 2021 season. In an impressive offensive display, Humboldt grabbed four goals in the 4-0 victory.
Belmond-Klemme was a huge unknown going into this game. The school had never played a soccer match as a brand new program. Humboldt took advantage of this inexperience by scoring a goal just 52 second into the game off the foot of Yuli Orana.
As the first half continued Humboldt felt no pressure at their goal. Freshman Ava McIntire found the back of the net at the 24:30 mark. Three minutes later Grace Smith put a shot in the top right corner just past the keeper to give the Wildcats the 3-0 advantage they would hold at half-time.
In the second half, Belmond-Klemme began to find some offensive rhythm. They found a couple running opportunities at the Humboldt defense but failed to register a shot on goal. Humboldt scored the only goal in the second half, a penalty kick by Orana (second of the game) at the 66:55 mark.
As a team Humboldt took 30 shots, 16 of which were on goal. McIntire was credited with two assists and Tielyr Smith and Kaylee Shaner were credited with one each.
Maria Elizondo spent all 80 minutes of game action in the goal with no goals against her and no saves.
A final stat report from Humboldt High School girls' soccer versus Blemond-Klemme can be found on Varsity Bound.
With the 4-0 victory Humboldt starts the season with a 1-0 record. Ava McIntire was named the player of the game by KHBT as part of the broadcast coverage.
The next match for Humboldt girls' soccer is Tuesday, April 6, against Mason City. Match time is set for 5 pm.