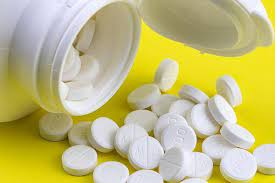 By: Donovan W. Mann – donovanm@977thebolt.com
Webster County, IA – The Webster County Sheriff's Office will be holding a drug take back event.
In recognition of the DEA's 20th Annual Drug Take Back Day the Webster County Sheriff's office will be holding a local event on Friday, April 23, from 4 to 6 pm. The event will be held at Daniel Pharmacy in Fort Dodge.
During this event the sheriff's office encourages the public to drop off potentially dangerous prescription medications at their collection site. They will be accepting tablets, capsules, patches and other solid forms of prescription drugs that may be expired or no longer in need.
More information about the event can be found at deatakeback.com or by calling 800-882-9539.