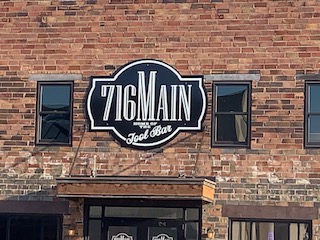 By: Donovan W. Mann – donovanm@977thebolt.com
Humboldt, IA – The Humboldt County Republicans will be hosting a district meeting at 716 Main this weekend.
On Saturday, April 24, Iowa's 4th Congressional District will be holding a meeting to discuss policy and take action on a few items. Secretary of the District Barb Clayton says that people can begin checking into the event at 10:30 am with the event starting 11:30.
Clayton says that this meeting will be the chairs and co-chairs for each of the district's 39 counties. Their biggest order of business will elect the district's new officers. This includes the chair, co-chair and secretary.
The previous chair of the district was Jesse Wolfe who passed away in the middle of second term this past February. Clayton says that Wolfe was a "fabulous man" and a "great leader" both for his home county of Palo Alto and the 4th Congressional District.
Another item of business during this meeting will be to discuss NationBuilder. This is a digital program that the Republican Party of Iowa has begun to offer to all counties. Clayton says the thing the public will notice immediately is it will allowed counties to build websites.
The meeting of the Iowa 4th Congressional District on Saturday, April 24, will be open to the public.