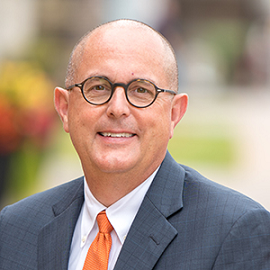 By: Donovan W. Mann – donovanm@977thebolt.com
Humboldt, IA – A longtime leader at Bank Iowa in Humboldt is stepping away from his position.
Regional President David Boswell has announced he will be stepping away from the bank after nearly three decades of serving with the company. Boswell graduated from Iowa State University and began his banking career in 1985 but didn't join Humboldt and Bank Iowa until 1994.
Boswell says while with the bank he's had the opportunity to build the company and himself. "I have had the opportunity to grow with the bank and my career over the years," he says. For the past nine years Boswell has served as the regional president.
"I have greatly enjoyed the opportunity to serve our customers in Humboldt and the community." He says it is his "hope and desire" that the community has progressed under his leadership with Bank Iowa.
While work at Bank Iowa, Boswell says he has learned Humboldt's economy has an important aspect that has helped it through the ups and downs. "Humboldt has a very diverse economy." While the base for Humboldt's economy is agriculture Boswell says it is "equaled" to its industrial base.
He says that industrial base is very important for Humboldt as an economic system. "That industrial base has allowed Humboldt to weather the agricultural trends and been able to keep Humboldt progressing through the last several decades." Boswell says that a lot of communities do not have that same ability.
While this is a good bye to Bank Iowa for Boswell it is not a good bye to the community or even the work. "I'm calling it a semi-retirement." He and his wife, Jennifer, plan to stay in town. Jennifer is a current second grade teacher at Taft Elementary School and plans to stay there.
Boswell says he will look for additional opportunities as they present themselves. However, it has to be the right opportunity for him in the right field.
David Boswell's time with Bank Iowa will come to an end on April 30. He would like to than the community, the bank, his customers and staff at Bank Iowa who he trusts will carry on the work he's done while he was one of their leaders.
Featured photo courtesy of Bank Iowa.