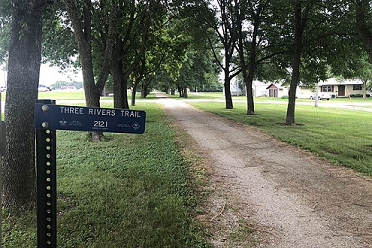 By: Donovan W. Mann – donovanm@977thebolt.com
Dakota City, IA – Humboldt County Conservation is going to be pursuing grant funds to help pave a portion of the Three Rivers Trail Bike.
During the Board of Supervisors meeting on May 10, Conservation Director Todd Lee came to discuss this project. The funding opportunity is COVID-19 grants provided through the state.
The plan is to pave the trail with concrete. It will be a stretch of two-and-three-quarters mile starting where the trail ends near the river and heading north.
Part of Lee's request was to have the county provide matching funds to help make the grant application be more appealing. The supervisors agreed to kick in $150,000 and approve conservation to apply for this grant.
If the county is approved for the funds they will have until September of 2023 to complete the project.