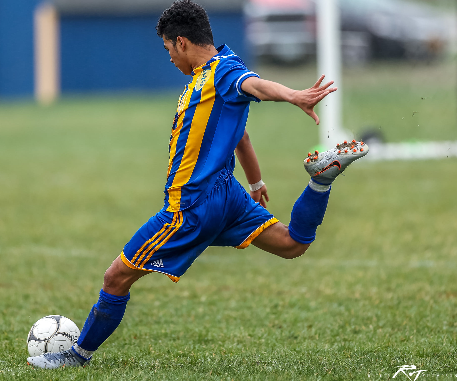 By: Donovan W. Mann – [email protected]
Carroll, IA – On Saturday, May 8, Humboldt High School boys' soccer wins tournament at Carroll High School with two wins on the day.
The first game for Humboldt was against the hosting Carroll Tigers who the beat 4-1. Humboldt held a 2-1 lead at halftime and doubled their scoring in the second half with two more goals.
In game one, Humboldt took a total of 17 shots, eleven of which were on goal. Max Mason scored two goals on five shots (four on goal). James Gould and Christian Ramirez each had a goal as well.
Humboldt Goalie Zach Frideres is credited with five saves in the game. He played all 80 minutes of the game against Carroll.
The second game for the Wildcats was against West Central Valley. Humboldt grabbed this victory 2-0 with two first half goals.
Humboldt took 19 shots (12 on goal) in their second game of the day. Ramirez and Isaiah Kahl both credit with goals with in this game.
Frideres played all 80 minutes against West Central Valley. He is credited with eight saves and his fourth clean sheet of the season.
Humboldt is now 10-2 this season. Their next game is on Monday, May 10, on the road against Iowa Falls-Alden. Match time is scheduled for 6 pm.