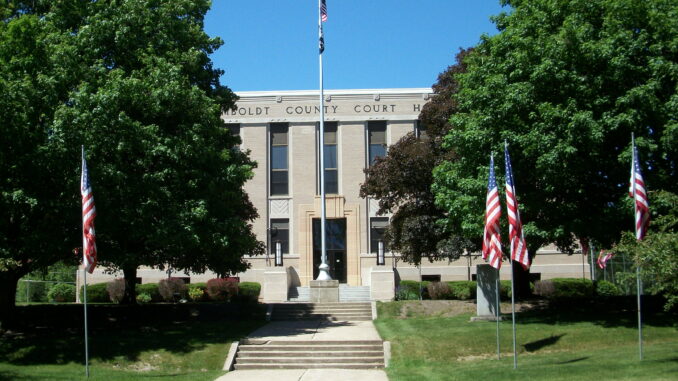 By: Donovan W. Mann – donovanm@977thebolt.com
Dakota City, IA – The Humboldt County Board of Supervisors are making sure they receive the necessary data for private drainage projects.
During the meeting of the board on May 24 the talked with Drainage Clerk Kim Lonning on a checklist she and Engineer Ben Loots put together. This checklist is to assure that those in the county looking to do private drainage tile crossings have all the proper information when requesting the county fund it.
Lonning says that the list created is a more plain language version of the Iowa Code. Each time someone receives the list they will also get a copy of the code.
The materials required, including details on the project, are needed so the supervisors can make an informed decision on if they think the county should fund the project. They say that if "fellow tax payers" are going to pay for it they have to follow the process. Supervisor Erik Underberg says they are not "re-inventing the wheel" and that it has always been this way.
The supervisors thanked Lonning and Loots for taking the time to put together the checklist.