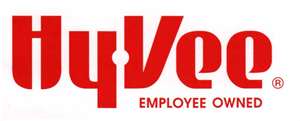 By: Donovan W. Mann – donovanm@977thebolt.com
West Des Moines, IA – Hy-Vee Pharmacy locations will now be offering free COVID-19 vaccines to younger individuals.
Hy-Vee, Inc. announces on Thursday, May 13, that all their pharmacy locations will be opening their vaccine availability to individuals ages 12-15. This comes on the heels of the recent approval of the Pfizer vaccine for this age group from the FDA and CDC.
Minors must have parental or guardian consent in order to receive a vaccine. Hy-Vee asks that a parent or guardian accompany minors to both their first and second dose appointments. Walk-ins are still welcome for all age groups.
Those wishing to make an appointment ahead of time for their vaccine can do so at hy-vee.com/covidvaccine. The process will remain the same for finding an available appointment.
Vaccines at Hy-Vee Pharmacy locations continue to remain free for everyone, regardless of whether they have insurance or Medicare Part B coverage.