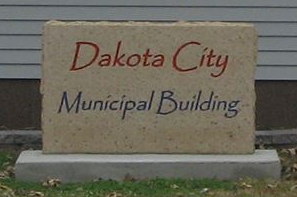 By: Donovan W. Mann – donovanm@977thebolt.com
Dakota City, IA – A familiar face will be doing some street improvement work in Dakota City this summer.
On May 12, the City Council for Dakota City approved a quote from Blacktop Service Company. Blacktop Service did the street improvements last year for the city as well.
City Clerk Angelique Berry says that they will be giving a list of work needed to the contractor. The city budgets $55,000 for street work each year.
The city was given an itemized quote. For single bituminous seal coat the prices will be $2.25 per yard and double bituminous seal coat will be $4.50 per yard.  Type A asphalt concrete mix for patching will be $104 per ton and for leveling it will be $98 per ton. Two inch asphalt overlay work will be $10.90 this year per yard. Last quote for sweep seal coated streets in the fall will be $90 an hour.
The council approved the quote for street work unanimously. The contract states that all work will be completed by August 31.