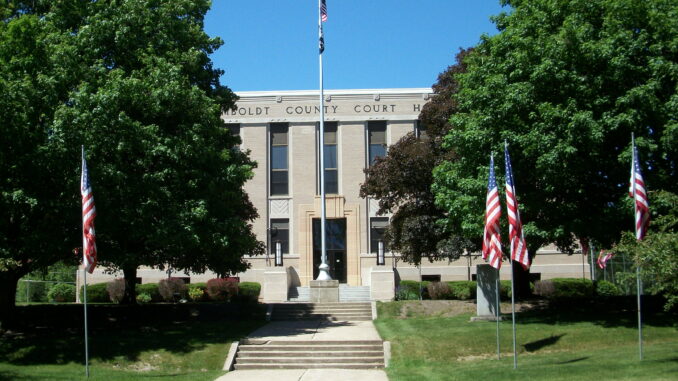 By: Donovan W. Mann – donovanm@977thebolt.com
Dakota City, IA – A familiar face will be serving Humboldt County in a new role.
On Monday, May 3, the Humboldt County Board of Supervisors was presented with the approval to hire Pam Kirsch in the auditor's office. Kirsch will be serving as a Deputy Auditor and the county's Payroll Clerk.
Previously Kirsch was serving in the county's treasurer's office handling drivers licenses. Her position has yet to be filled in this office but the service is still available.
The board approved the hire of Kirsch as Deputy Auditor/Payroll Clerk retroactive April 14 unanimously.