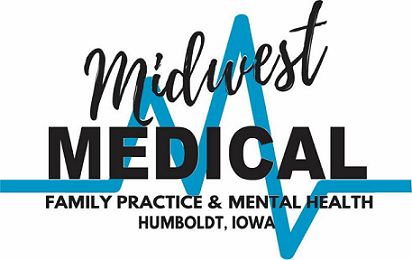 By: Donovan W. Mann – donovanm@977thebolt.com
Humboldt, IA – A new family practice and mental health clinic is coming to Humboldt to add to the value of local health care.
Midwest Medical Family Practice and Mental Health officially opened their doors on Wednesday, April 15. Nurse Practitioner Jennifer Vought is the primary care provider with the clinic.
Vought is educated in both family practice and mental health with the intention to help bring better access to both to her hometown. The nurse practitioner says she "very passionate" about care as a whole.
The mental health side of her practice is where she wants to really bring a "positive change to this community." She plans to do this by offering the services with "quicker access."
Midwest Medical is not associated with Humboldt County Memorial Hospital but Vought says she is open to working with the already established providers in the community. "My goal is to work as partners with any health care providers." The focus is on the patient and making sure they get the best care possible.
Vought says that "mental health is a very broken system" when it comes to getting the proper care to patients. "It's a difficult path to navigate." She hopes to help make it easier for those seeking care to receive it.
Vought says that the Humboldt community already has great health care providers and her goal is to add to that value. Midwest Medical accepts walk-ins for anyone who needs immediate help for acute illnesses. She is also accepting new patients currently.
"We just want to bring value to the health care system in this area and make sure the patient is always the center of that."
Jennifer Vought is a Humboldt native. She went to Allen College to become a Family Nurse Practitioner and the University of Iowa to become a Psychiatric Mental Health Nurse Practitioner. Previously she's worked at HCMH in the ER department as well as the Mercy Family Practice Clinic in Fort Dodge. She's also done travel work as a nurse practitioner as well as worked in telehealth.
The new clinic is currently run by a team of four including Melanie Ervin, who is the administrator for the office. Brooke Humphrey works as the nurse for the clinic. Tammy Harms is their receptionist.
Midwest Medical Family Practice and Mental Health is located on Highway 3 across from the hospital. They can be reached via phone at (515)332-8808.
Featured photo courtesy of Midwest Medical Family Practice and Mental Health on Facebook.