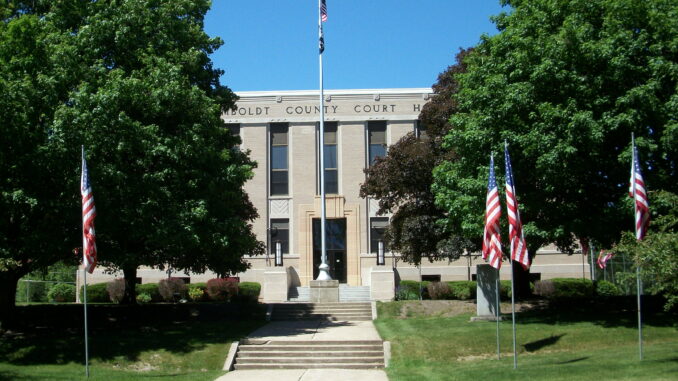 By: Donovan W. Mann – donovanm@977thebolt.com
Dakota City, IA – The Humboldt County Treasurer's Office is now back to full staff with a new face handling driver's licenses.
During the meeting of the Board of Supervisors they approved the hiring of Ashley Krug to the Treasurer's Office. She will fill the position left open when Pam Kirsch moved to the auditor's office.
Krug is a Humboldt native. She has worked the past 15 years at Iowa Specialty Hospital in Clarion.
The board approved her hiring, retroactive May 18, unanimously.