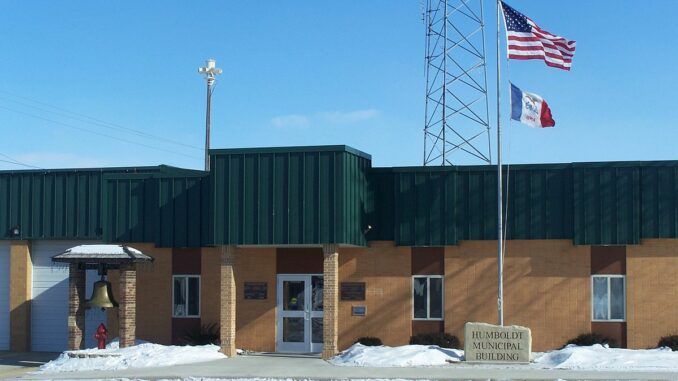 By: Donovan W. Mann – donovanm@977thebolt.com
Humboldt, IA – The volunteer committee putting together Humboldt's 4th of July parade receives their official appointment by the city.
On Monday, June 7, during the meeting of the city council they were presented with the action item to appoint this committee. Their official titled is volunteer Humboldt 4th of July Committee.
As previously reported, this is an eight person committee. The members include Cody and Delayna Lawman, Brandy and Bryan Satern, Tina and David Jones and Doug and Gina Vinsand. This is the group that took over the parade duties last year after the Chamber of Commerce was dissolved.
City Administrator Travis Goedken says that by accepting them as a volunteer committee it will put them under the city's insurance. Council approved the committee unanimously.