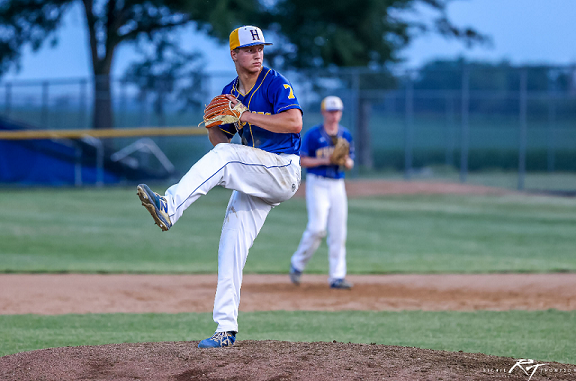 By: Donovan W. Mann – donovanm@977thebolt.com
Humboldt, IA – On Monday, June 28, Humboldt baseball beat Clear Lake at home 6-1.
Humboldt would score their first run in the bottom of the first inning to take the early lead. That was the only run scored in the first five innings.
Humboldt would build their lead in the bottom of the sixth inning. Five runs would cross the plate in the frame, and Clear Lake could only get one run across in the top of the seventh before the ball game ended.
Humboldt's starting pitcher was Caden Matson. He pitched six innings, gave up five hits, one walk and one unearned run. He struck out seven in the win.
Matson was also 1-2 with a home run in his at bats while also walking once. Hayden Holm went 1-3 at the plate with a double that carried two RBIs.
A final stat report from Humboldt baseball versus Clear Lake can be found on Varsity Bound.
Humboldt's record is now 14-6 this season and 7-2 in the North Central Conference.
Their next game will be on Tuesday, June 29, on the road against Boone. First pitch is scheduled for 7:30 pm, following a JV game.
Featured photo courtesy of Rick Thompson.