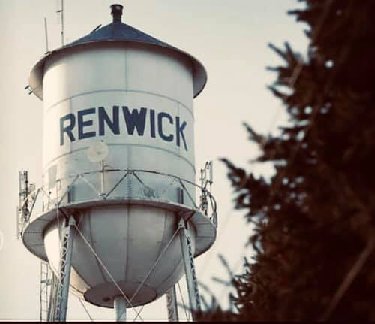 By: Donovan W. Mann – donovanm@977thebolt.com
Renwick, IA – The Annual Donkey Daze in Renwick will be returning with plenty of the usual activities expected to make a return.
On Saturday, June 5, the Renwick Boone Valley Betterment Association (BVBA) along with the Renwick Fire Department and other town organizations and business are planning to bring back this annual celebration. BVBA President Diane George says the event, which is more than 30 years old, is all about hometown pride.
"It is wonderful to celebrate the town of Renwick," she says. It is a small town that the community is very proud to be a member of. George says it is always nice to have fun activities and "bring everybody together and celebrate life and celebrate each other."
When it comes to the name "Donkey Daze," George admits that she is not sure where it came from but has a theory based around one of the communities staple families owning a donkey farm. "And I believe they were part of the family that helped established or keep Renwick going and they also do a lot of work and stuff." The BVBA president says John and Mary Nissen usually bring some donkeys to march in the annual parade.
George says she believes the event was once called "Watermelon Daze" but the change "came about" to eventually become "Donkey Daze."
George says that being able to have Donkey Daze this year after not last year is a much needed return to normal for the community. The event does not just have people in the community but also "alumni" and returning families planning their vacations around the event who attend.
Being able to hold a community gathering like this on a "hopefully" nice day allows them to "celebrate that we have a little bit more of normalcy back in our lives."
The Donkey Daze events will begin at 8 am with a 5K fun run. They were will be plenty of fun events and food to enjoy, including the Mason Pancake Breakfast from 8-9 am. The parade will begin at 11 am with participants asked to line up at 10:15. To finish the day the Street Dance sponsored by the Renwick Fire Department will go from 5:30 pm to midnight.
The full list of events can be found on Facebook by looking up "Donkey Daze 2021."