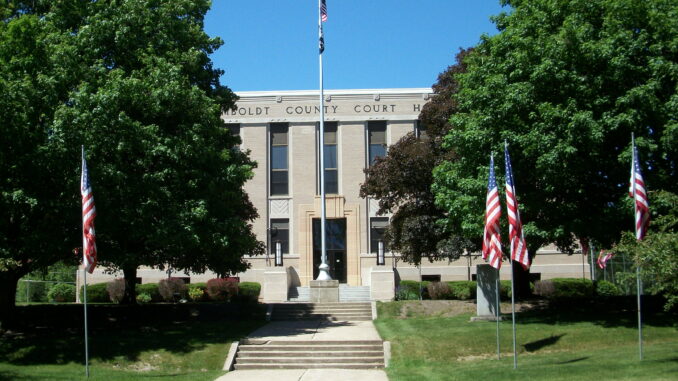 By: Donovan W. Mann – donovanm@977thebolt.com
Dakota City, IA – Humboldt County will be participating in a Bible reading marathon this July.
During the meeting of the Board of Supervisors on June 1, they received a letter from Connie Hansen. This letter requests to hold the Bible reading marathon in Humboldt County on the lawn of the court house in Dakota City.
Hansen writes in the letter that in January, 2021 the state held its sixth consecutive year of reading the Bible from cover to cover in the rotunda of the State Capital building. Now all 99 Iowa counties are hoping to do the same on the county court house lawns.
Hansen requested that the board issue any necessary permits that are needed to hold this event. The plan it to hold the reading on July 4, from 10:30 am-3:30 pm and it will be held completely outdoors.
The supervisors approved it unanimously.