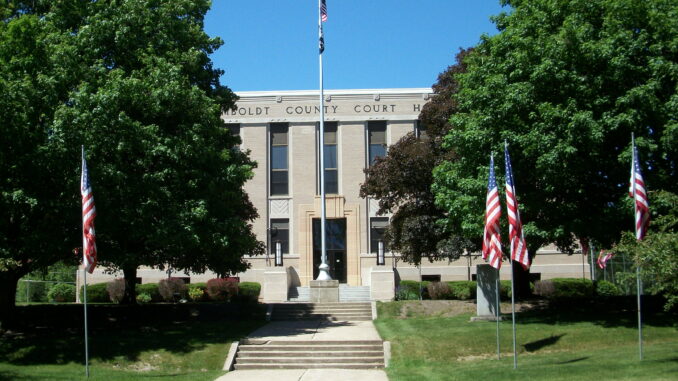 Alex Benzegala, Alexb@977thebolt.com
Dakota City, IA – At the meeting of the Humboldt County Board of Supervisors on Monday, July 26, the board heard from Tim McCarten with T.P Anderson Company on their audit report for the fiscal year for 2019-2020. While the report showed some declines, the county is still in a good position.
McCarten says that the general funds balance ended the fiscal year 2020 with a balance of $964,000. This is down from $1.3 million in fiscal year 2019.  Rural services ended fiscal year 2020 with a cash balance of $117,000, compared to $202,000 in 2019.
Secondary road funds ended the year with$ 4.4 million, compared to $4.32 million in 2019. Drainage districts finished the year with a cash balance of $2.1 million, compared to $1.92 million in 2019.
Part of the audit report is to test compliance in key areas. McCarten say that the county was found to be compliant in all areas, including with the budget and internal control systems.
The county approved the audit report for fiscal year 2019-2020 as presented.