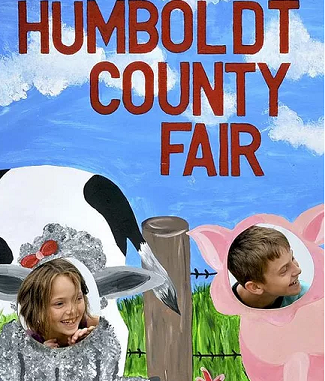 By: Donovan W. Mann – donovanm@977thebolt.com
Humboldt, IA – A week full of entertainment and more is what is in store the community during the 2021 Humboldt County Fair.
With the local fair being able to use all their contracts from the 2020 season the grandstands, show ring and grounds will not fall short on entertainment in 2021. The fair will begin on Tuesday, July 20, with 4-H exhibit judging and the 4-H bake sale from 9-10 am.
Wednesday, July 21 feature an antique tractor display and the main event will be the crowning of the fair queen, little miss and mr., and the 4-H Style Show at 7 pm. Thursday, July 22 Lynn Anderson the chainsaw artist will start his time at the 2021 fair and the evening ends with Impact Pro Wrestling in the show ring at 7 pm.
Friday, July 23 there will be Critter Close Ups at 2, 4, and 6 pm with the Outlaws Tractor/Pickup Pull in the grandstands at 7 pm. Saturday, July 24 will included mud volleyball, horseshoes and bags tournaments all starting at 10 am. The grandstand event will be the Demo Derby starting at 6 pm.
Sunday, July 25, there will be the Pedal Tractor Pulls at 1 pm in front of Hewitt Hall with the Tough Truck Challenge starting at 7 pm followed by fireworks. The fair closes on Monday, July 26 with the livestock auction.
Entertainment that will be going on throughout the entire fair includes the Carnival opening in the evening. There will be Dream Carriage Rides as well. New in 2021 will be helicopter rides that will start at $20 a person.
The Humboldt County Fair will begin Tuesday, July 20 and run through July 26. The fair board is excited to welcome back the community to a full scale fair.
More information and a complete schedule for the 2021 fair is available online at humboldtcountyfair.com.