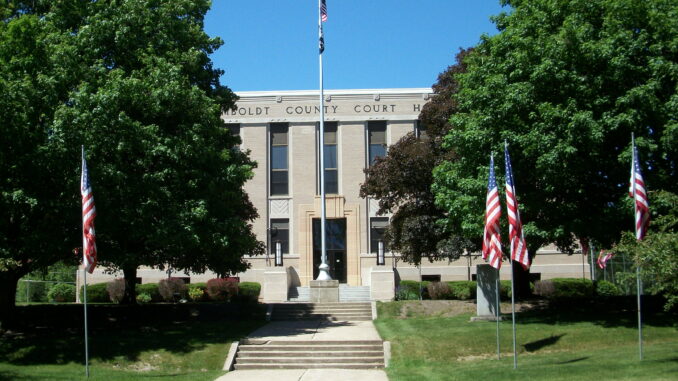 By: Donovan W. Mann – donovanm@977thebolt.com
Dakota City, IA – MidAmerican energy will be replacing a two miles stretch of power poles in Humboldt County.
During the meeting of the Board of Supervisors on July 19, County Engineer Ben Loots presented an application to work in the county right-of-way from the power company. The purpose is to replace utility poles and restring power lines.
This application was for a stretch on Virginia Avenue between 120th and 130th Street. MidAmerican will be working on the west side of the road to replace the current power poles with taller poles. They will also be in more of a straight line than the current set up.
Loots says the company will be submitting another application to work between 120th and 110 St. for the meeting on July 26.  The paper work was not ready to be submitted for the recent meeting according to the engineer.
The board approved the application unanimously as presented.