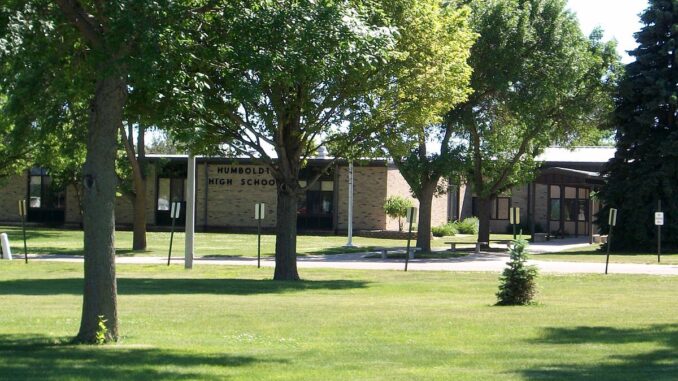 By: Donovan W. Mann, Donovanm@977thebolt.com
Humboldt, IA – School facilities are going to be a primary focus for the leadership at the Humboldt Community School District.
As previously reported, Superintendent Jim Murray wants to focus on how to better improve all facilities within the district. To do so, he has put together a committee of different stakeholders who held their first meeting on July 13.
Murray says the meeting was much more informational as they looked to layout their plan for immediate improvements. "Really making sure that all of our stakeholders on the committee knew what needed to be done and saw the big picture." The superintendent says they also want to establish the "why" of things needing to be done.
They have begun to put the strategy in place on how they are going to get things done. This includes putting together a finance committee, research the costs of the work they want to see done and getting the "next steps in place" so they are productive in their meetings.
There are many things on the wish list that people have voiced their desire for but Murray says the committee will need to stay focused on a broader vision. Areas that are being heavily voiced for included the weight room and training facilities as well as the wrestling area. There is a group working to fund-raise for these upgrades.
Murray says the committee is putting together that big picture plan that incorporates a lot of different needs and wants. People have also voiced their desire for more restrooms at the outdoor athletic facilities. There is also a desire for more classroom spaces and room for students in general.
There is one building that Murray says they want to make sure they focus on all buildings so none get neglected but one is definitely higher up on the list. He says there are "a lot of needs" across the entire district. He says from their first meeting the biggest take away is the needs for work to be done at the high school.
"Our high school needs floors, lights, ceilings, paint, just a lot of cosmetic in almost every classroom in the building."
Murray says he is excited for the work to come as they work to update and improve all buildings and facilities in the Humboldt Community School District.