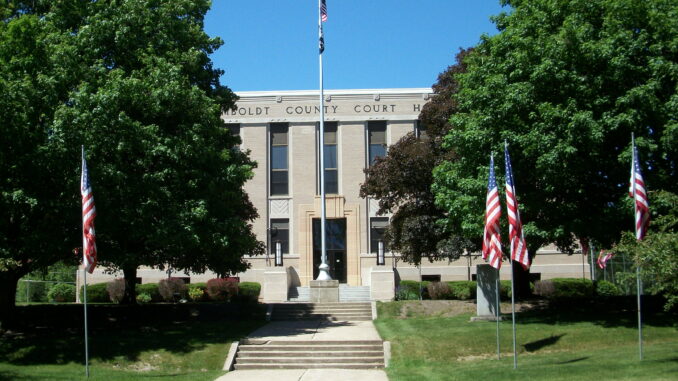 By: Donovan W. Mann – donovanm@977thebolt.com
Dakota City, IA – The Humboldt County Board of Supervisors are looking to clarify the details in a ditch following a clean out.
During the meeting of the board on July 19 they were presented with an estimate from Jacobson Westergard for as builts in Drainage District 18. The estimate was for 11 miles of a ditch that was recently cleaned out in a separate project.
Going into the clean out project the supervisors reported that there were difficulties finding information about the depth of the ditch and tile outlets. With the clean out allowing the engineer to be sure of where the "hard bottom" is, the supervisors felt this was a good time to do a survey of the ditch.
The supervisors approved a quote of $16,000 for the survey. The plan says engineer would survey every 100 feet and note all out lets into the ditch.