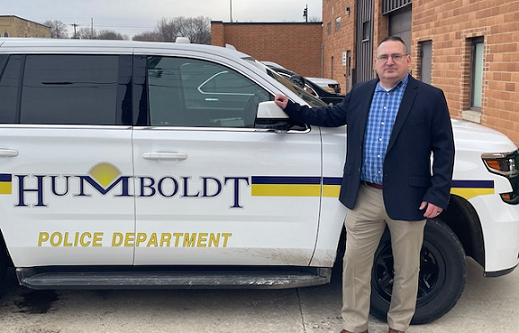 By Alex Benzegala – alexb@977thebolt.com
Humboldt, IA -At Monday night's Humboldt City Council meeting, Humboldt Police Chief Joel Sanders revealed that the Humboldt Police department plans on implementing body cameras for officers and motor vehicle recorders later this month. Sanders says that the cameras bring a lot of positives to the department.
Chief Sanders says the plan is to implement the cameras on August 26 as long as a couple technological issues are fixed by that time. The price of the cameras was around $60,000. The cameras were purchased using a Humboldt County Bond that covered a lot of different technology that covered both the Humboldt County Sheriff's Department and Humboldt Police Department.