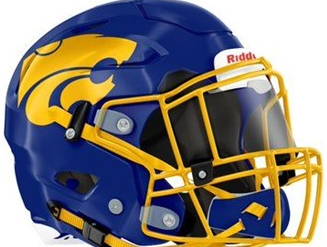 Humboldt, IA -The Humboldt Wildcats Football team opens up the 2021 season tonight against rival Webster City on the road at 7 pm in a non  district match up. Humboldt is ranked 8th in Radio Iowa's Preseason poll in Class 3A while Webster City is ranked 4th in 4A. Wildcats Head Coach Derrick Elman says his team is excited for the challenge. 
Webster City head Coach Bob Howard says he expects Humboldt to have a good team this season and knows containing Wildcats star Quarterback Caden Matson is going to be a challenge.
Join Alex Benzegala and former Iowa Hawkeyes and Wildcats football star Brady Ross for all of the action starting with the pregame show at 6:30  with kickoff at 7 right here on 97.7 the Bolt.