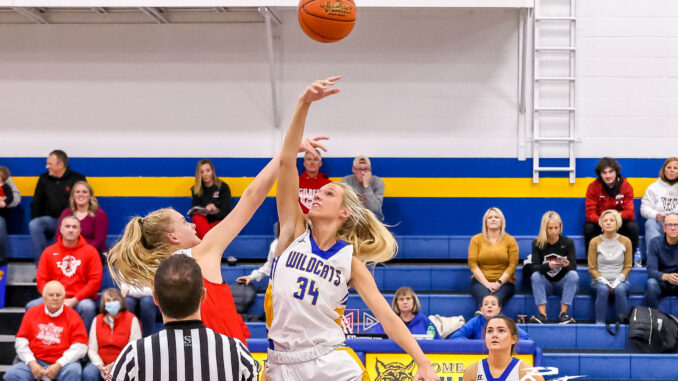 Photo Courtesy of Rick Thompson
Pocahontas, IA –  The Humboldt girls basketball team lost at Pocahontas Area 69-50  on Tuesday night. Kayla Gieber had 12 points off the bench to earn player of the game honors. Alexis Hansen had 12 points as well. Wildcats Head Coach Rodd Mooney is pleased with his teams effort through two games but knows there is a lot to improve on as well.
Next up for the Wildcats is Manson Northwest Webster next Tuesday in Manson.