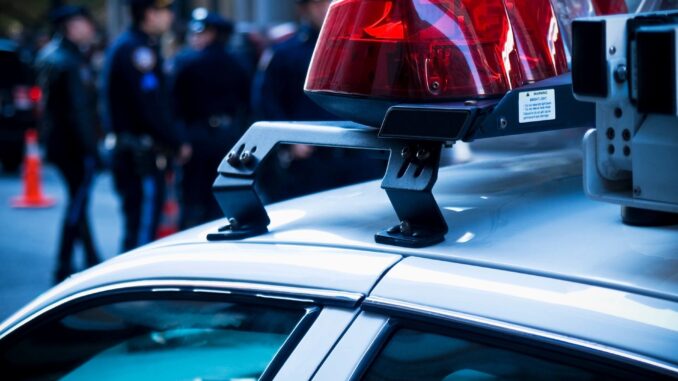 By Alex Benzegala, alexb@977thebolt.com
Fort Dodge, IA – The Webster County Sheriff's Office reports that an inmate escaped the Webster County Jail on Saturday night before being apprehended by authorities early Sunday Morning. The escape was reported at 10:55 pm on Saturday when according to the Webster County Sheriff's Office, 43-year-old Jordan Mefferd of Fort Dodge propped a third story exit door open before exiting out and used sheeting to climb down into the alley.
After canvassing the area, police located his inmate clothing and a K9 track was conducted but his scent was lost near the intersection of South 8th St and 1st Avenue South. As the investigation continued it was learned that Mefferd was likely in a silver Chevrolet Impala and at 1:12 am on Sunday morning, the vehicle was located and a traffic stop was initiated. The vehicle drove off in an attempt to elude deputies and Fort Dodge Police assisted in the pursuit and deployed stop sticks near the intersection of 219th st and Quail, striking one of the Impala's tires. A slow speed pursuit continued through Fort Dodge until the vehicle became disabled in the 100 block of South 14th St.
Mefferd was arrested on a Felony Eluding Charge, a class C Felony and Felony Escape a Class D Felony. He being held in the Webster County Jail on a $169,000 cash bond. His passenger in the vehicle, 27-year-old Destiny Sumpter was also arrested on Violation of Probation, a Class D Felony and Aiding and Abetting Felony Escape, a Class D Felony. Sumpter is being held on $20,000 cash bond.
The Webster County Sheriff's Office was assisted in this investigation by the Fort Dodge Police Department.