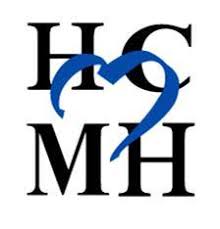 By Alex Benzegala, [email protected]
Humboldt, IA -Humboldt County Memorial Hospital announced on Monday that they will be closing their Drive-Thru Symptomatic COVID-19 Testing site on Wednesday, February 2nd after their last patient until further notice. The press release continues by sayingh that HCMH has been working with their providers at the UnityPoint Clinic and KCMH Walk-in Clinic to ensure that access is available should symptomatic patients need to be tested for COVID-19.
Appointments continue to be available with your primary care provider at UnityPoint Clinic Humboldt Monday-Friday from 3-7 p.m and at the HCMH Walk-In Clinic on Friday's from 3-7 p.m and Saturday and Sunday from 9 a.m -2 p.m. HCMH says that their supply of rapid COVID-19 testing kits continue to be available and will be used at each of these locations.
The HCMH Laboratory will continue to offer Asymptomatic COVID-19 Testing Monday-Friday from 8 a.m. – 5 p.m. No appointment is required. Patients will need to enter in HCMH's main entrance, stop at the HCMH registration desk to be registered and screened for COVID-19, including temperature, prior to testing. All patients will be required to wear a mask and practice social distancing. 
If you are needing tested to travel, please call 515-332-4200 before arriving. Different countries are requiring different COVID-19 tests and we want to ensure you are receiving the appropriate type of test.
*Every home in the U.S. is eligible to order 4 free at-home COVID-19 tests. The tests are free. Visit https://www.covidtests.gov/ to order your test kits today.