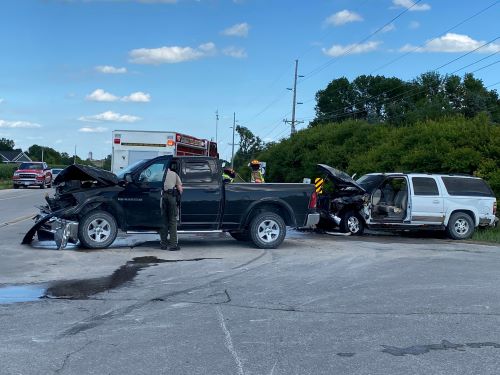 By: Matt Scher, [email protected]
Humboldt, IA – There was a two-vehicle accident located at the intersection of County K Road and Highway 3 yesterday afternoon in Humboldt. KHBT spoke with Humboldt County Sheriff Dean Kruger on scene about what witnesses told investigators in initial reports regarding the accident.
Humboldt Fire Chief Jim Gronbach was also on scene and provided details on the situation as it unfolded.
KHBT will have more details regarding yesterday's accident in Humboldt as more details become available.