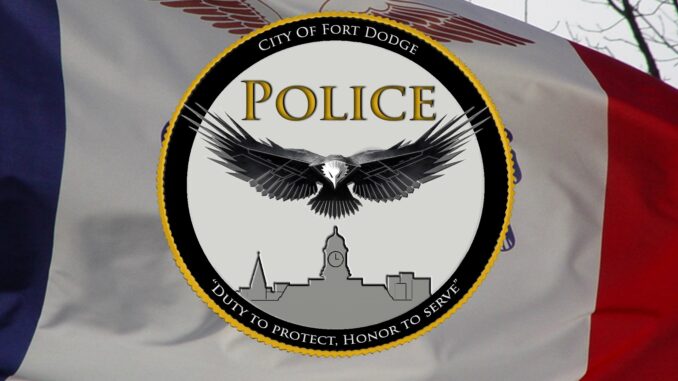 By: Matt Scher, [email protected]
Fort Dodge, IA – The Fort Dodge Police Department released the following press release regarding a robbery this morning.
"On Tuesday, Nov. 22, at approximately 6:10 a.m., the Webster County Telecommunications Center received information on a robbery that had just occurred at Scooters Coffee, 2949 5th Ave S in Fort Dodge. The caller indicated that an individual walked up to the drive thru window and demanded money.
When officers arrived on scene, they spoke to the victim and witnesses. Officers canvassed the area and were unable to locate the suspect. Information gathered at that time indicated that a male came to the drive thru window demanding money. The male reached through the window grabbing at the register. After taking an undisclosed amount of money, the suspect fled the scene to the south. No weapon was displayed during this incident and no
injuries were reported.
The suspect was described as wearing a mask and unknown clothing. At this time investigators with the Criminal Investigations Division are continuing to follow up on this incident and we encourage anyone who may have information to contact police immediately. Information may also be submitted anonymously via Crime Stoppers. Anyone who may have video surveillance of the area around this time, is encouraged to contact law enforcement. The Fort Dodge Police Department was assisted on scene by the Webster County Sheriff's Office."